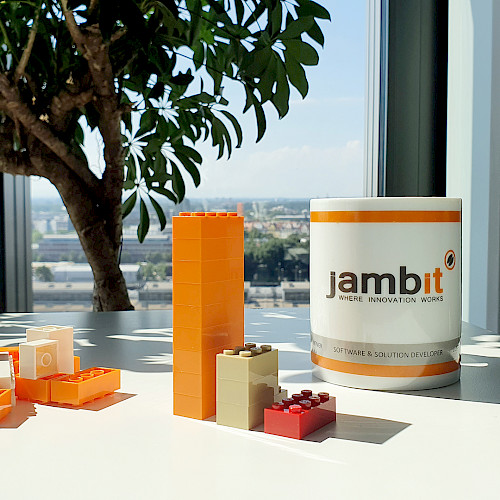 How to Start a Big Data Strategy: Competence Through Training
What you will learn about Big Data in this article
Structured and unstructured data: a treasure to preserve for IT decision-makers. A Big Data strategy is quickly in place. To create value from this data, you need analyses, the right infrastructure, know-how and the right service provider. But how to start a Big Data strategy, how important are trainings and how does a software service provider like jambit support you? In recent years, lower costs of cloud hosting by cloud providers such as AWS or Azure have made the entry into Big Data projects interesting for companies. At the same time, the variety and quantity of data is increasing and companies can no longer organize it with their usual processes. The following article shows how a Big Data strategy starts and what companies and service providers need to be aware of.
Unstructured and Structured Data: How to Start a Big Data Project?

An appropriate Big Data strategy is the basis of how to use Big Data successfully. This strategy includes the development of relevant targets. What do I want to achieve with the project? You should also work with an expert to gain an overview of current data collection, data storage, data management and data sharing within and outside the organization. jambit's experts help our customers to better define objectives. Where does the data I use come from? What specifications and features do they bring? Adding value to this data, its processing and analysis provides better and more precise information. For example, customers get a better overview of service options. Manufacturers gain insight into preferred and unused offers of their customers. As a result, products can be optimally aligned with the customer. This increases the quality of the customer experience and companies can reduce costs.
Data Engineering and Data Science meet at jambit

In recent Big Data projects, Data Science and Data Engineering are increasingly growing together. The two roles are often confused. Data Scientists take care of data analysis, which affects a wide range of tasks and requires knowledge in the area of machine learning, for example. Data Scientists therefore usually have a dedicated and scientific education with a research background. At jambit, data scientists research and develop solutions for autonomous driving in the field of geoanalytics. They work together with data engineers, who take care of collecting and processing the data in advance. For example, they prepare the platform to be used for later analyses and investigate where data is stored. They also take on classic project management tasks such as data protection issues and bring together the main focuses of software engineering and architecture for the customer.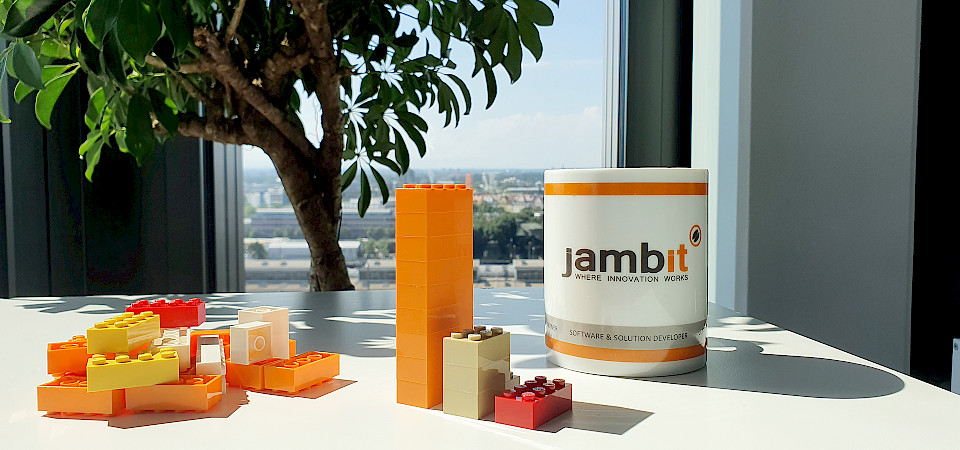 Proof of Concept and the Freedom to Choose: Which Platform Provider is the Right One?

jambit offers solution-oriented support – especially when the customer asks what to gain from the data. The base to start with is a prototypical usecase. A proof of concept ensures that this possible usecase is checked for value, relevance and feasibility and that the individual needs of the respective company are being met. Because Big Data is a real company resource and not a by-product. Companies that develop a strategy must react quickly to the behavior of customers. Individual problem solutions and an independent provider are crucial points. After all, Big Data projects are not transferable one-to-one, but have to meet individual requirements and specifications. This also requires reliable experience with the appropriate products. Due to the mass of platform providers, it is often difficult for decision makers to choose the right Big Data platform. Searching, consulting and accompanying this process are parts of jambit's service portfolio. For example, which features bring the best price-performance ratio. jambit already operates several Big Data platforms, has co-developed them and takes over the cooperation with various customers, from conception to production. What experience taught us above all: developers must create a scalable system. An important factor for this is Infrastructure as Code. And infrastructure is often an underestimated element in Big Data projects. Big Data platforms today are mainly operated with different cloud providers. Infrastructure is scaled "on demand", i.e. depending on the load: by cleverly using the platform possibilities, there is a lot of savings potential.
Which Methods Do We Use in Big Data Projects: Scaled Scrum

In order to better combine operative and strategic requirements in a Big Data project, jambits developers work with special agile Scrum methods. These move smaller project routines into larger scales. They scale Scrum requirements and include several levels in the project to not ignore small-scale requirements and to keep a strategic context. Such Scaled Scrum frameworks, such as LESS or SAFe, are used in a project involving several teams. They ensure that the teams work together on a product and can deliver a working increment of the software at regular intervals. With defined roles, events and artifacts, Scaled Scrum supports our developers to examine the work done, derive improvements and realign themselves. The focus is on regular delivery of the product and consideration of changing requirements. Artifacts here are for example additional coordination meetings and an overall product backlog.
Due to the mass of platform providers, it is often difficult for decision makers to choose the right Big Data platform. jambit also offers support in this process.
Developing Big Data Competencies Within the Company: With Trainings at jambit

But even the best Big Data platform is not worthwhile if nobody uses it. That is why it is important to train your own employees in order to increase their potential in dealing with Big Data. This knowledge transfer aspect is often underestimated. jambit therefore offers training for data analysts. This helps analysts to better understand the platform and to use their resources more efficiently. Afterwards, they also know the limits of the platform and can assess where there is potential for value creation or cost minimization. Basis for the trainings is not only the technical know-how but also the well-founded and diverse learning culture and the associated training skills of jambit, from which our customers benefit.
Technologies we work on in the field of Big Data:

Cloud platforms: AWS, Azure, Google Cloud, On-Premises
Cloud technologies: Kafka, Scala, Spark, PySpark, Flink, Akka, Kubernetes, Cassandra, Hive, TensorFlow, Apache Beam, Infrastructure as Code with Terraform
Are you looking for advice on the implementation of Big Data projects?
We are looking forward for your message!
* Mandatory field