Tailor-Made IoT Solutions from jambit
Our Services in Internet of Things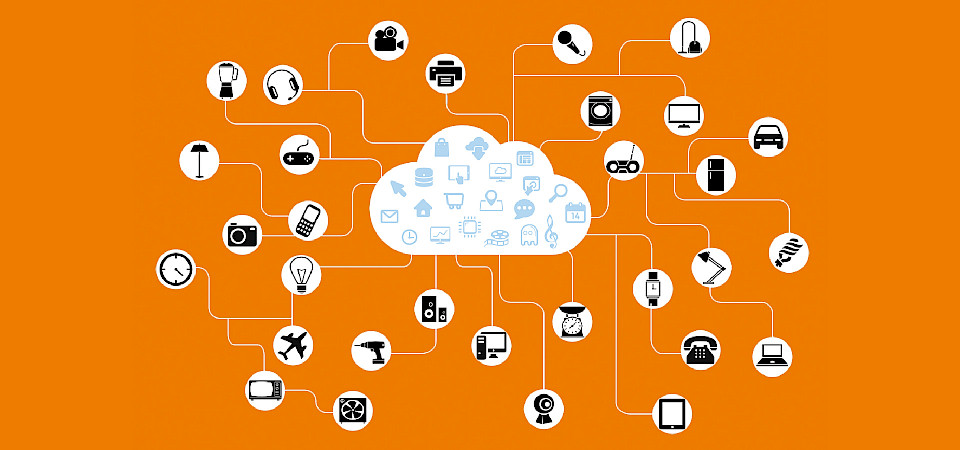 The Internet of Things (or IoT) connects physical objects from the real world with the virtual world. This creates a system of interconnected mechanical and digital devices that can transmit data about their state or environment. These devices are clearly recognizable and in some cases are also capable of receiving commands for control. Communication can take place between man and machine or between machine and machine. These intelligent devices are called "Smart Devices".
The main focus of IoT is on the digital mapping of the physical world. A so-called digital twin can have a wide variety of forms. A real-world object can be mapped completely, for example to depict use cases in the field of industrial analytics. Or one can only map certain aspects, which reduces complexity and is used for example for smart home applications, such as controlling a lamp. In the example of the lamp, the state (on/off) is essential, but the temperature of the lamp is sometimes not relevant.
In essence, machine-2-machine (M2M) communication in IoT should create added value. Through networking and automation, relevant information can be linked and analyzed, thereby generating further information or triggering actions. Human interaction is not mandatory, but depending on the application, it may be desirable or useful. The complexity of IoT systems ranges from the smart home or home automation area, which, for example, only covers one's own home, to globally distributed systems that map a production chain of a worldwide industrial production.
The common basis is communication via the Internet, whereby individual small devices do not necessarily communicate at this level. For certain devices, it can make sense to use only very short-range radio technologies to build a bridge to the next gateway. With more computing power, data might be preprocess at this stage. This so-called EdgeComputing makes it possible to aggregate the possibly enormous amounts of data or even to analyze them directly.
The Internet of Things aims to make everyday life more comfortable, to make production processes more efficient and effective and thus to save resources and the environment. Especially for the industrial sector, a sometimes necessary transformation can be supported and initiated.
Our Services in IoT Development
As an innovative software service provider, we at jambit have been dealing with the exciting possibilities of the Internet of Things for many years. Due to our expertise in various areas of software development, we are able to map all possible scenarios with interfaces to areas such as Artificial Intelligence or Big Data. And this is our great strength: jambit offers you everything from one source and completely customized to your ideas and requirements.
In the area of Internet of Things solutions, we can competently advise and support you in the development of Industrial IoT as well as in the conception of Smart Home products. Over the last 20 years, we have gained a lot of valuable experience in various industries from our projects with world-renowned customers. You can benefit from our experience and services for your customized IoT project:
Important technologies for IoT projects: Azure IoT Hub, AWS IoT, Apache Kafka, Apache Spark, MQTT, RabbitMQ, CoAP, ZigBee, RFID, Bluetooth, 5G, LoRaWAN, Arduino, Raspberry Pi, ESP8266, C/C++
Industrial IoT / Industry 4.0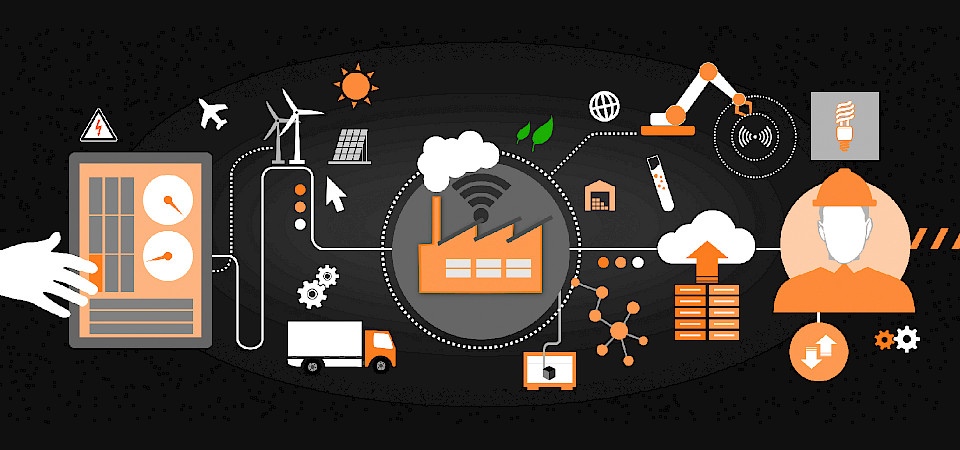 The Industrial Internet of Things (IIoT) is the Internet of Things for industrial purposes and describes the use of intelligently networked industrial systems. The idea behind it is that such a network of smart machines (M2M) can work faster, more efficiently, more cost-effectively, and with greater precision than a human being. The focus is on concepts and applications that are adapted to the needs of the manufacturing industry. The representation of the real world can start with the extraction of raw materials, for example, or extend to transport and logistics. Even though the entire industrial production process up to delivery, after-sales, and maintenance are often the focus of current considerations, ultimately every part of the value chain can be mapped in the Industrial Internet of Things and provide added value.
Sensors as well as actuators and the corresponding data provide the perfect basis for automation, smart machines, and modern, flexible processes. The possibility of generating constant feedback for a company's fields of innovation can be used in many different areas of industry. Connected operations, connected assets, and connected products are still easily imaginable. As part of an evolving system, however, people also play an essential role. As a connected worker, a human being is part of the system and fulfills roles that machines hardly can. To improve existing production, it is also worthwhile to build a bridge into the field of industrial analytics. Or also into the area of predictive maintenance, when smart machines should detect malfunctions themselves and request their maintenance on their own.
The driver for IIoT is usually to ensure the future viability of the company. The focus here is on maintaining competitiveness and further growth opportunities. IIoT can be a pioneer in improving the efficiency and effectiveness of a company. Ultimately, it is the costs of production, the speed, and flexibility of processes that keep business models competitive and provide opportunities to implement new business models promptly.
The implementation of IIoT can involve very large amounts of data. In order to be able to process this data at the necessary speed, technological areas such as Big Data and Fast Data are becoming increasingly relevant, but edge computing is also necessary or desired for some applications. Here, computing power is shifted to the production site when data is too large to be transferred to the cloud.
All of the scenarios described can be combined in any way, but not every company is in a position from an IT perspective to switch immediately to state-of-the-art technologies and methods. Especially not if production has to be maintained. During an industrial transformation jambit can accompany, initiate and support you step by step.
Smart Home / Smart City
Lamps switch themselves on and off automatically, the parcel service is allowed to leave the parcel in the vestibule, and the much-cited smart refrigerator informs residents in due time about food that should be consumed promptly.
With smart home solutions, intelligent devices and everyday objects exchange information with each other, for example, to be able to work more energy-efficiently or to increase the comfort for users. A good example is provided by smart thermostats on radiators, temperature sensors in the living area, and contextual information such as whether the user is currently at home.
Via smart grids and smart city concepts, entire areas can also be intelligently connected. For example, networked smoke detectors, fire alarms or gas detectors can automatically transmit information via the Internet to residents' smartphones, enabling them to make an emergency call more quickly in case of emergency.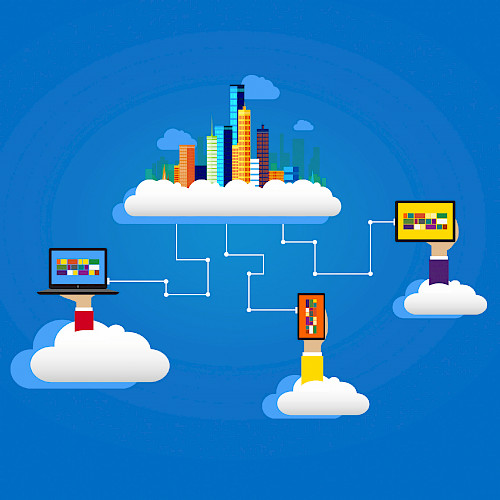 Today, more and more products are being made smart. However, the classic product manufacturer often lacks the know-how to lift its product into the digitally connected world. A simple extension with a radio module or a network interface is usually not enough. Adapting the business model is also often part of a digitization strategy. jambit accompanies customers on the way from the classic product to the digitally networked smart product. Our experience includes concept creation, sensor and actuator development, and prototyping in hardware, up to the construction and operation of IT ecosystems and infrastructures.
In a smart city, possibilities such as the connection of traffic light systems, stand planning, energy networks, sensors for air quality, and even dynamic road or bicycle path guidance can offer meaningful added value. This can also be mapped via IoT. jambit can provide support on a conceptual level and has practical experience from customer projects, especially in the area of traffic and mobility.