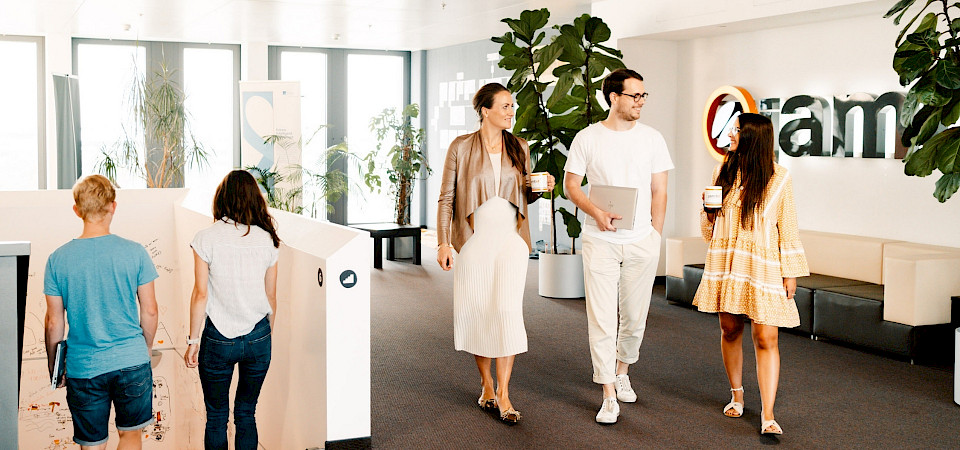 Becoming a jambitee
Demanding projects can only be successfully completed by top employees. Our customers have trusted this strategy for many years now. They have entrusted us with ever more and larger projects, always oriented at the latest trends. To continue our successful course, we are constantly looking for brilliant minds.
It is less important which specific field of study or vocational training you have completed – as long as you can deliver outstanding achievements. We are particularly happy to receive applications from female software architects! Your age and life situation are also of secondary importance if you…
are always curious and ambitious
love challenges and react flexibly to changing innovation environments
think in a networked fashion and do not hesitate to familiarize yourself independently with new technologies and methods
have successfully completed a relevant education with above-average results, and possibly are also a top-performer in an exceptional hobby
are communicative and outgoing with customers and colleagues
set high standards for yourself
do not always have to be at the center of attention and consult and support colleagues on your own initiative
If you find yourself in that? We look forward to receiving your application via jobs@jambit.com.
Your individual way to jambit
Testing your own skills in the jambit skill game (only available in German)? Check out the field of DevOps? Find out about the application process at jambit? Or browse through our current job vacancies?
No problem! Just click on one of the boxes below ...
"I especially love about the jambit essentials that our participants build up a small cross-departmental network in their first weeks. Personally, I still meet regularly with participants of my former essentials group, for example for a barbecue on the jambit roof-top terrace.

"At the essentials, I was able to ask questions that get lost in everyday project life. For example how we implement agile work in terms of contracts. The afternoon on the climbing wall proved once again the impression from the application process: at jambit, committed social togetherness is a real thing"
One day at jambit - Insights into our daily office life
What does a typical working day at jambit look like? In the video, jambitee Hannah from the Munich office shows the different facets of office life and tells more about jambit.
Five days of onboarding for jambit newbies
A new team, new tasks and new responsibilities – there's a lot to discover when starting in a new company. We at jambit are committed to make the first weeks an enjoyable experience for our new jambitees. Therefore, we regularly organize an onboarding week: The "essentials". During this week, our newbies swap their workplace for a workshop room or Hirschgarten park.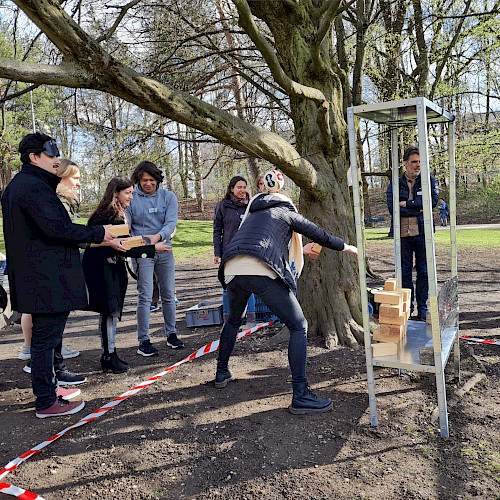 The right setting for a great start
It is close to our hearts that our newbies can solely focus on their onboarding. For that reason, the essentials do not take place on top of the usual day-to-day business, but rather scheduled as a separate week.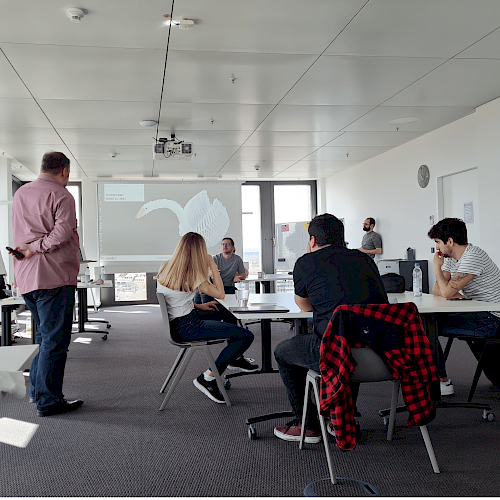 Getting to know the jambit principle
For our newbies to understand the jambit principle, long-term employees and external experts bring all new jambitees up to the same level: The diverse onboarding program includes corporate strategy, sales basics, project business, rhetoric skills or basic knowledge about agile working. This is how we ensure that there's a place and enough time for individual questions of our new employees besides the "training on the job".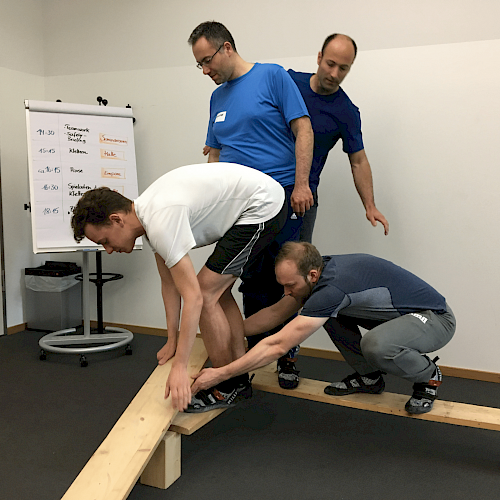 Any questions left?
Our recruiting team is responsible for the carefully chosen collection of jambit staff.