jambit in Munich
The nucleus, headquarters and our base ... the source of sophisticated software development.
A growing pool of smart jambitees: first 2, then 25, 82, 130 and now over 350 employees.
Clever minds need proper space: from 200 sqm to 540 sqm, then 4,000 sqm and today already over 6,500 sqm.
Munich, December 23, 1999: Markus Hartinger and Peter Fellinger found the jambit Software Development & Management GmbH. Self-financed, technology-independent and cross-industrial – right from the beginning both TUM study friends build on these three pillars. And, of course, on really good coffee.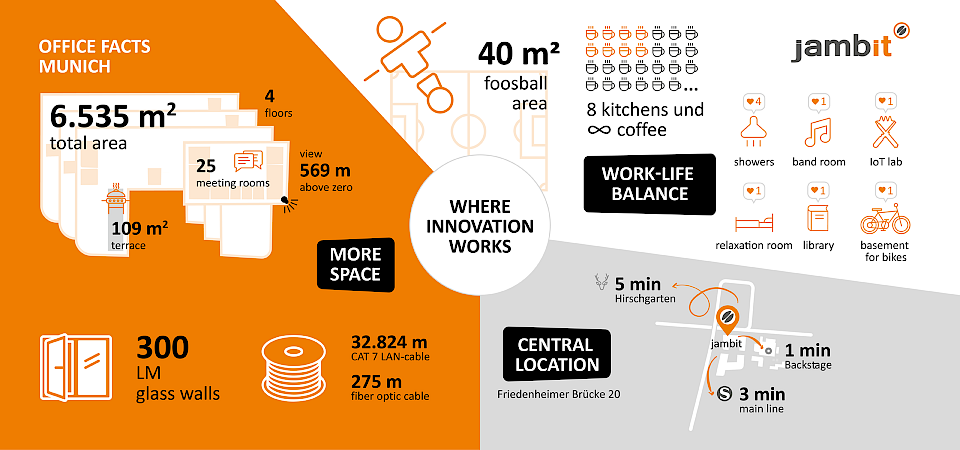 Join the jambit family
Getting actively involve, facing technological challenges as a team. Not just developing software but creating and building up new things. This is what you can expect from jambit: on the job, whilst playing table soccer and at the coffee machine.
And that is since the founding of important cultural existence and will definitely not change in the future.
Curious? For each jambitee, we design your professional entry and career individually. Check out what it means to become a jambitee or to be a jambitee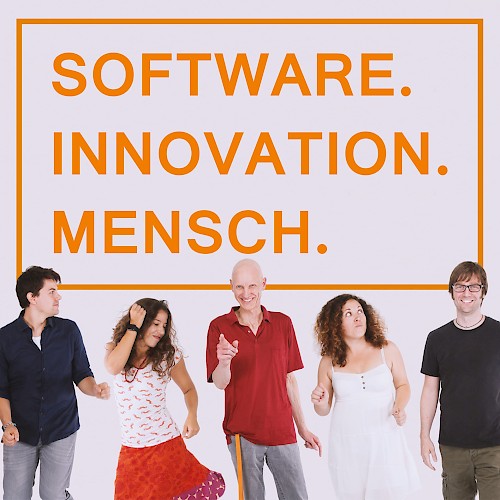 A quick walk through our jambit office in Munich
On course for further growth
Here you can find our jambit Headquarter in Munich
jambit GmbH | Friedenheimer Brücke 20 | 80639 Munich | Phone +49.89.45 23 47 - 0 |