User Centered Design at jambit
Design, UI & UX
Demand the best appearance. No compromise.
From our design department, you will receive UIs and interactive designs for portals, head units, and apps that will trigger the "wow effect" of your customers. Through many years of experience in user interfaces, we can make a significant contribution in the planning of the solution to enhance the future success of the overall implementation.
We design and develop Click-Dummies/Mockups to optimize the user experience well before the actual implementation. The newest graphics and interactive technologies guarantee highly dynamic, innovative applications that you and your customers will love.
I could present the prototype live on a screen to the complete management team in the plenary assembly. The feedback was excellent and it was the perfect transition of the current VAN/FTS activities to the operational field.
Do you have questions or would like to meet us personally?
We look forward to your message!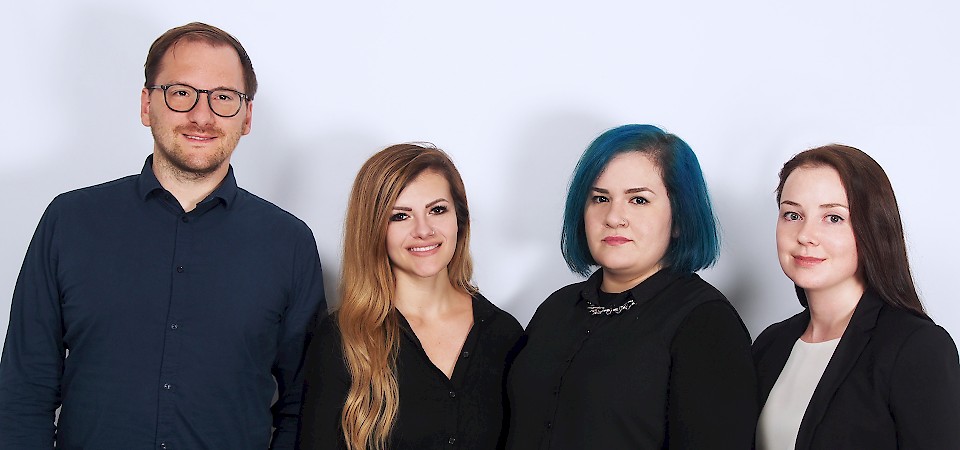 You would like to know more about User Centered Design 'made by jambit'?
For example about Ideation Workshops, User Research, Wireframing/Prototyping, Usability Engineering, Usability Tests, Research Analysis or User Interface Design – we are happy to help you.
Our designer (from left to right).
David Schopf (UX Specialist)
Ramona Lindenmeir (UX/UI Designer)
Aysegül Karakus (Art Director) and
Irina Witmer (Senior UX/UI Designer)