App Development for BMW Motorrad
Used technologies at a glance: Swift, Objective-C, Kotlin, Java, HERE Maps, SDK, TomTom NavKitSDK, BMCI, ZeroC, ICE, Fastlane, Jenkins
BMW Motorrad Connected
Strengthen customer retention with digital services and app offers
As a service provider for individual software solutions, jambit has accompanied BMW in the development of digital services for several years now. One example is the native BMW Motorrad Connected App for iOS and Android, which a jambit team has been developing since 2016 using state-of-the-art technologies and programming languages. From Android/iOS, progressive web app and cross-platform development to system integration into the vehicle: jambit has been supporting the automotive industry strategically, agilely and customer-oriented since 1999.
"Together, we have created a unique collaboration. BMW motorcyclists develop the BMW Motorrad Connected app with passion and enthusiasm. This has formed a solid base we can build on every day."
Development of a Navigation App for an Innovative Motorcycling Experience
With BMW Motorrad, jambit developed a smartphone app and seamlessly integrated this navigation solution into a motorcycle. This navigation app developed by jambit guarantees motorcyclists fun on the road, because media, telephony and navigation in the motorcycle user interface (UI) are now available while riding. Through the combination of smartphone, app and wireless integration of the Human Machine Interface (HMI), a variety of new functions can be realized on the motorcycle instrument cluster: the app-specific user-centered route planning for motorcyclists displays curve and weather data.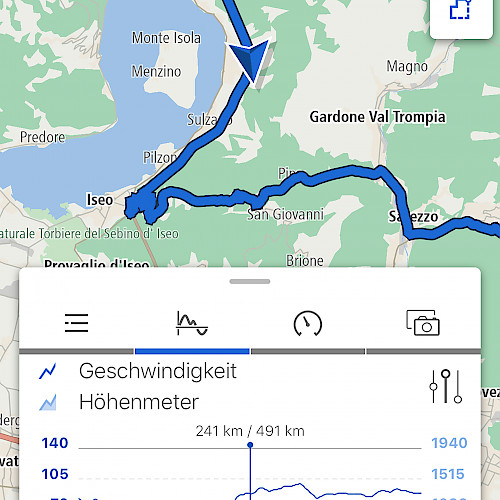 By sharing route experiences on social media, the app also turns motorcycling into a community experience. As of June 2020, BMW Motorrad Connected is – with more than four stars – the BMW app with the best ratings in App Stores. Selected telemetry data is processed in the app and presented to the user in a visually appealing way. The app connects to the motorcycle via Bluetooth.
Software Service as Pace Maker for Development Cycles of the Automotive Industry
Regardless of the vehicles' development cycles, existing features can be improved and extended with every app update – including the rollout of new functions. In this project, jambit strategically accompanied BMW Motorrad from the prototypes to the worldwide market launch of the app and managed the successful transition from the existing navigation service HERE to TomTom. jambit also took over the complete technical communication with the different interface partners such as TomTom and Bosch. The motorcycle-enthusiastic jambit team was in charge from product development up to series production. Both the iOS and Android app were developed agilely.
With Connected Cars, automobile manufacturers create added value for end customers beyond the driving experience. With the BMW Motorrad Connected app, BMW Motorrad also offers its users digital services and an enhanced motorcycling experience. BMW Motorrad is one of Europe's top-selling motorcycle manufacturers and a pioneer in digital customer retention.
How We Work: jambit Accompanies You from Prototype to Market Launch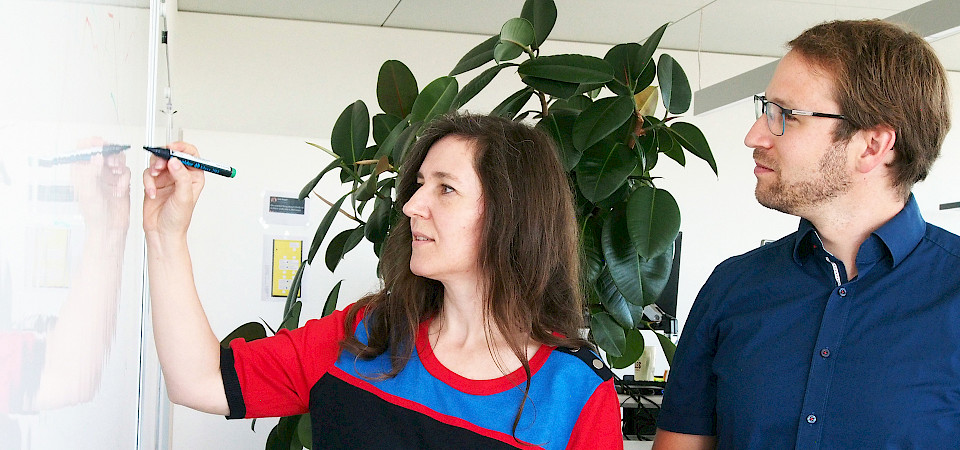 We firmly believe that agile software projects are most successful when they are accompanied by an enthusiastic team. Including BMW Motorrad: jambitees with 100% motorcycle enthusiasm worked on this project. Our software developers work closely together with the sales department and are therefore involved from the very beginning, for example from the prototype to the market launch of the app. The jambit developer team gets to know the customer's culture and the needs of the project already during the offer process. In this way, we can offer teams that complement each other perfectly through perfect know-how, relevant software architecture knowledge and the right mix of skills, experience and creativity.
The Success of the "BMW Motorrad Connected" Innovation Story at a Glance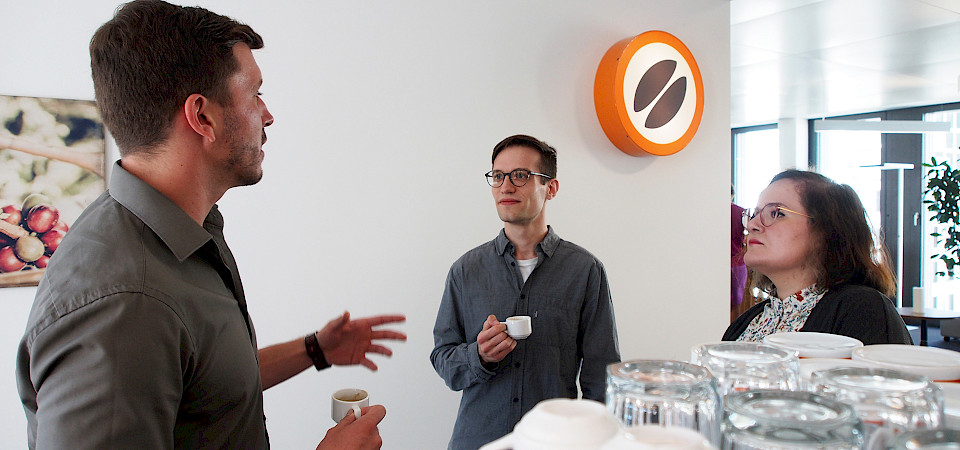 jambit and BMW integrated a navigation solution seamlessly into a motorcycle via smartphone app for the first time
Media, telephony and navigation in the Motorcycle User Interface (UI) are now even available while riding the motorcycle
Strategic support for motorcycle manufacturer BMW from prototype to worldwide market launch of the app
Successful transition from existing navigation service HERE to TomTom
Our jambit team – 100 % motorcycle enthusiasts – was in charge from product development up to series production
Existing features can be improved and extended with every app update, regardless of the vehicles' development cycles and including continuous rollout of new functions
Gaining speed and focusing on the customer?
Let's have a chat! We look forward to meeting you.
If you have any questions, please do not hesitate to contact Gerhard Kogleck, Sales Director Automotive. Just leave him a message via the contact form.
* Mandatory field
Check Out Further Projects and Exciting Know-How from Our Automotive and App Development