Customer: Frankfurter Allgemeine Zeitung
Project: Cloud migration, operational responsibility and further development of FAZ.NET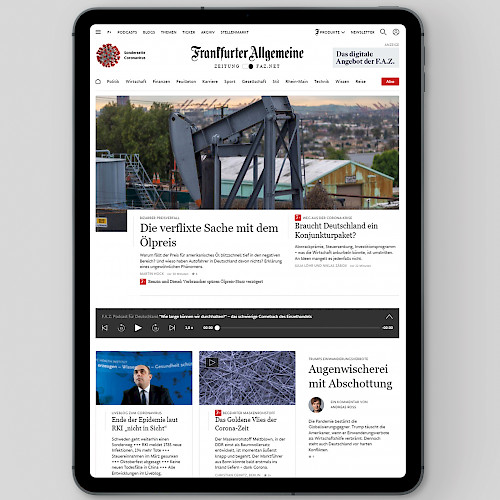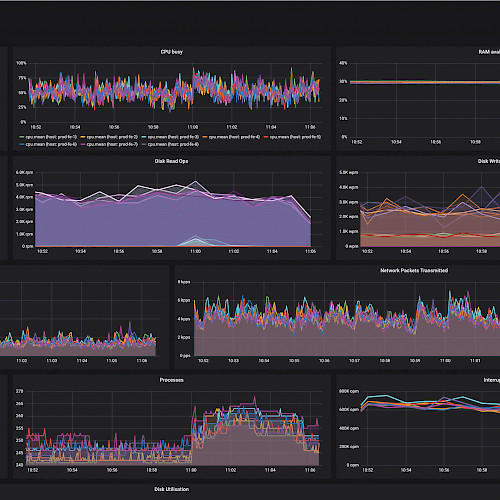 jambit designed and implemented the cloud based operating environment on Microsoft Azure for the content management system (CMS) Polopoly from Atex for FAZ.NET.

Detailed analysis of the existing platform including proof of concept in the target environment

Introduction of Infrastructure as Code (IaC) with configuration management and automated deployment

A cross-functional jambit team takes care of the operation, day-to-day business and 24/7 support for the website and online editorial system.

Flexible project team for extensive technical tasks ranging from design adjustments to the integration of various third-party systems to the development of a new audio player

Technologies: Atex Polopoly, Microsoft Azure, Linux, Terraform, Chef, Apache HTTP Server, Apache Tomcat, Varnish Cache, Apache Solr, NGINX Plus, Zabbix, ELK-Stack, Grafana, MySQL, git, Java, Spring, REST, Maven, HTML5, CSS3, SASS, JavaScript, jQuery, Vue.js, NodeJS, NPM, Grunt, Webpack
With this extremely demanding project, we broke new ground. jambit has mastered all challenges with great commitment and did not get discouraged by backlashes. Now, we have a future-proof system which even masters demanding news situations quickly and flexibly.
Success
jambit established a future-proof platform for one of the leading German news portals, FAZ.NET.

Takeover and stabilization of the old system until go-live

Zero downtime migration of FAZ.NET

Short-term scalability at peak loads and a capacity of more than 500,000 requests per minute

Automated deployment and disaster recovery

Detailed and centralized monitoring and alarming of all systems

Full cost transparency in operation and development

jambit continues to support F.A.Z. in demanding digital projects
Looking for a competent partner in the areas of cms development, cloud solutions, server operation, app development or UI/UX design?
Contact us now!
Learn more about jambit's services for media companies. Our sales director Media & More, Fred Scherzer, is looking forward to your message!
* Mandatory field